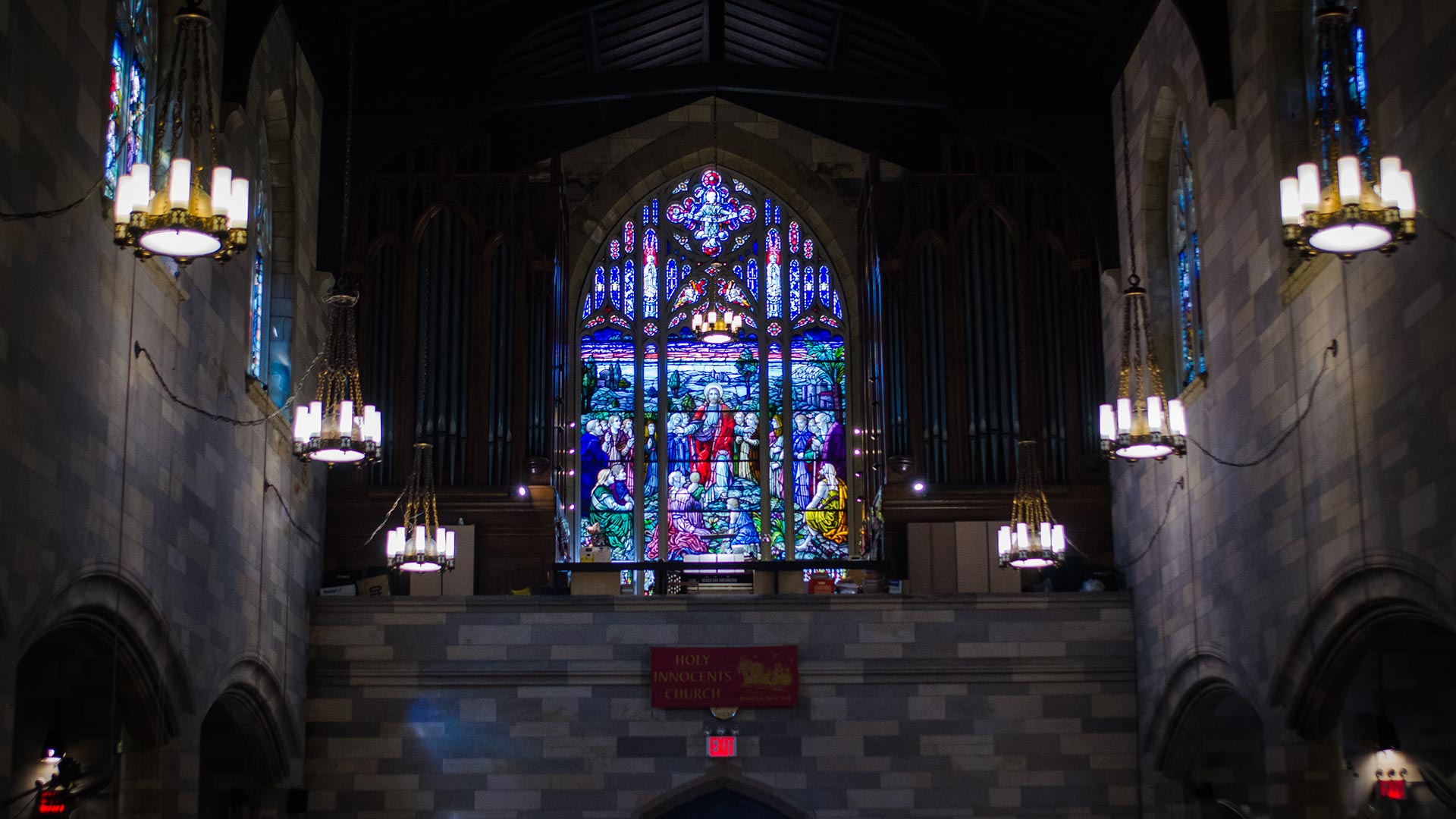 20 Jul

He is "THE PRIEST"

Testimony: Kevin Keating

When we were growing up, we all went to the Church every Sunday as a family; if it was Sunday, we were at Queen of Angels, no questions asked. Patrick led the way as usual –well, he was the oldest of the boys. But of all of us, he was the one that seemed most willing to dedicate his time to the Church; he was an altar boy and then a lector at Mass. During his high school years, Patrick worked at our parish usually on weekends.

My older brother Patrick, my twin brother James, and myself grew up in a devoted Irish Catholic family in Queens. Our home was a place where our trust stood with our Catholic faith; and our family was bounded by our unwavering devotion to God.  Our Catholic faith was shared and instilled into us by our parents, by their words and most importantly by their actions. Our parents lived the faith, they practiced what they preached; they were the greatest teachers of the Gospels.  Faith was of the utmost importance, it was all around us, and yet we never really thought about it, rather it was a fact of life, it just seemed so ordinary to us all. Faith was as part of the family routine, as was Mets games, little league or family trips.  Our faith was part of our identity.  It was, and is, our faith in God that helped us; it gave us hope, faith strengthened us and it comforted our spirits. Our home was a place where the calm of God's love was like the hearth in a house, it was the center of our family.

Patrick went to Baruch College and received his degree in business; no surprise, he did very well.  Patrick was the one we all though would become rich and make "the millions."  During college, not only did my brother go to school full-time, but he managed to balance his education with a full-time job for a major corporation; one that would offer him many opportunities.  Not surprisingly though, even with a full schedule of classes, and a full-time job, Patrick still somehow maintained a role at Queen of Angels, even thought there was no way the Church could have competed with the monetary wages of his employer.  It was he who was willing to make time for the Church; and yet he truly seemed to enjoy this time, the reward was not "big pay check"; but rather, looking back, the reward seemed to be an inner peace.

After graduating from Baruch, and having been offered a great promotion, my brother told me that he had decided to enter into the seminary and become a priest. I must admit, I was a little surprised, but it did make sense in another way.  He was giving up, what would seem too many, to be a very promising career; and yet I remember thinking that the idea of Patrick being a priest, was not that far fetched from the individual that I knew and loved. Patrick was being called to give up the cathedrals of commerce for the Cathedral of God.

My big brother Patrick is a strong and steadfast individual, who has always been willing to list. He has always been a great listener and wise advisor. He is a guide to others and to me.  I have to admit that when I see him now, I am sometimes taken aback, he is "THE PRIEST"; and yet he has never stopped being my brother, he has never stopped being Patrick.  It is hard to put into words exactly what it is like to have "MY" brother as a priest; the only thing that I can thing to say: is that it has been a true blessing for our family.  We have had the privilege of being a part of a truly mystical journey.

It takes a strong and complete individual to lead the way; it takes a strong person to say yes to be a priest.  The journey is not easy, the weak need not apply, but for me as one who has watched; wow, what a journey it has been.  I am blessed to have him as my brother, I am blessed that he is a priest.

Kevin G. Keating is the brother of Fr. Patrick J. Keating '05
Fr. Keating is CEO of Catholic Migration Services and Deputy CEO of Catholic Charities of Brooklyn and Queens.