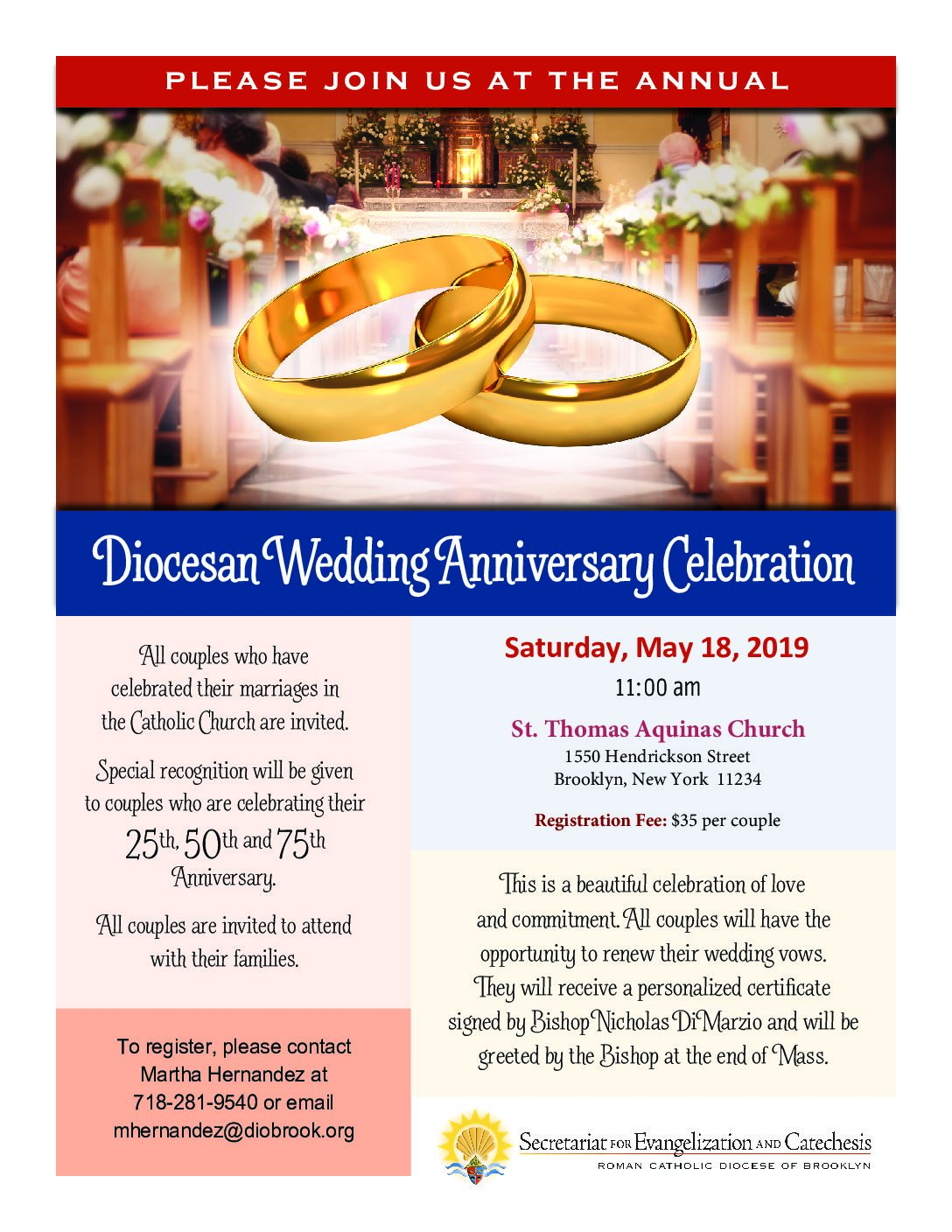 18 May

Diocesan Wedding Anniversary Celebration

This is a beautiful celebration of love and commitment. All couples will have the opportunity to renew their wedding vows. They will receive a personalized certificate signed by Bishop Nicholas DiMarzio and will be greeted by the Bishop at the end of Mass.

All couples who have celebrated their marriage in the Catholic Church are invited along with their families.

Special recognition will be given to couples who are celebrating their 25th, 50th and 75th Anniversary.

20190518

The post Diocesan Wedding Anniversary Celebration appeared first on Meet Me in Church.